Aeromat has a new, dual surface club mat. One side is smooth and the other side is textured, so one mat suits either preference. It is available in a variety of sizes, including 3/8", 3/4" and 5/8" thicknesses.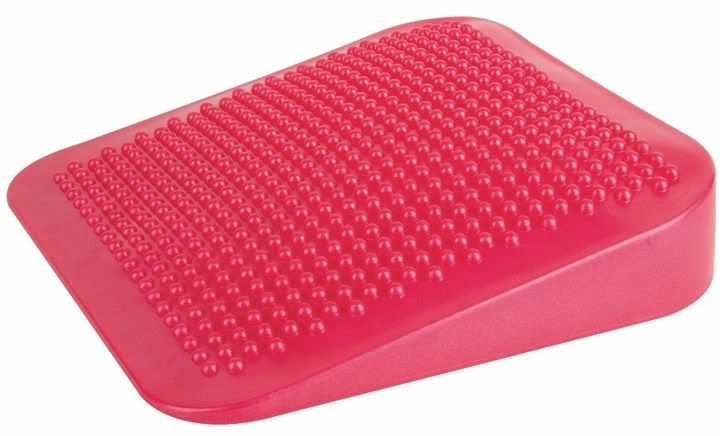 In addition to mats, Aeromat has a full line of balance products. One of the specialty items they offer is an air-filled wedge with a pebble-textured top and smooth bottom. The wedge can be used to ease back pain and reduce the discomfort of prolonged sitting, as well as provide an unstable surface for various standing or seated balance or rehabilitation exercises.
Tomorrow we'll look at Airex's BeBalanced products. Stay tuned!