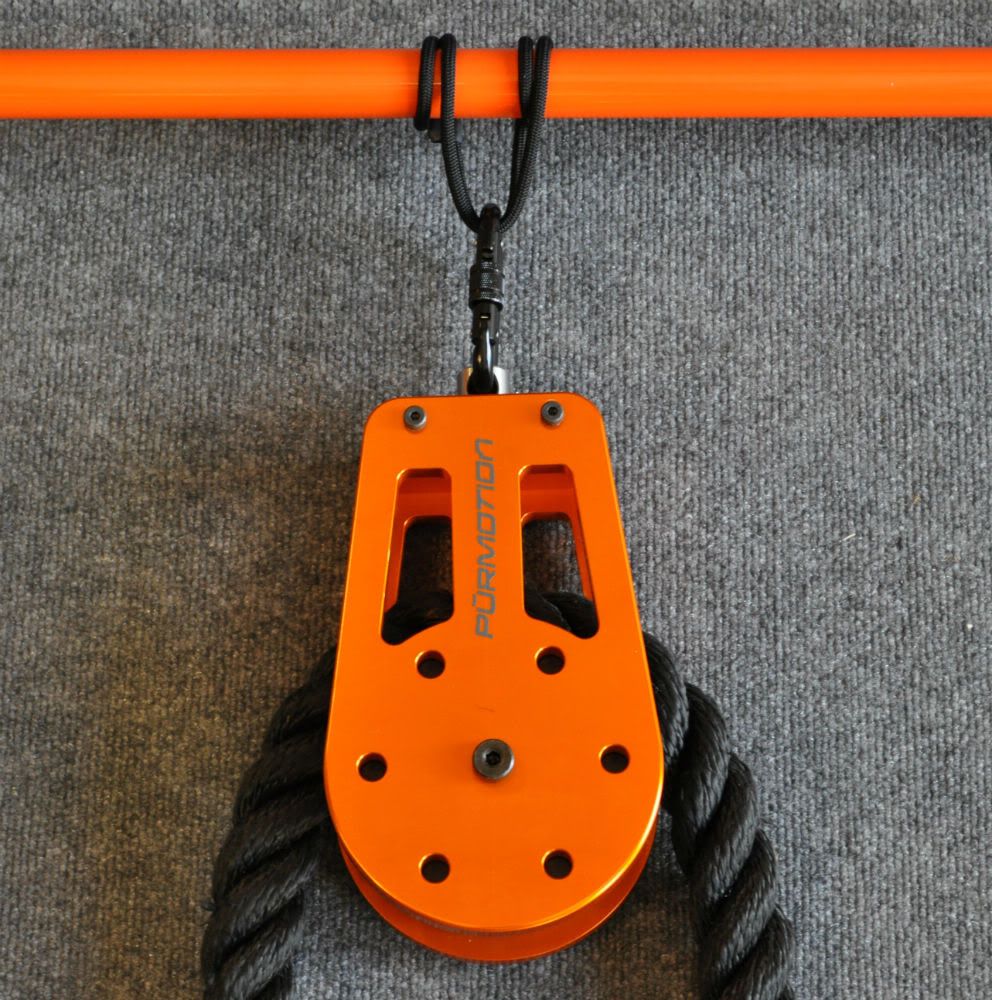 PurMotion
's functional training station is meant to integrate the company's signature products into one unit. There are several interesting attachments and features:
The AirFit Trainer Pro is Purmotion's suspension trainer. The spring and pulley design allows for unrestricted, unilateral movement and rotation that is not jarring.
The Clean and Jerk attachment has two revolving handles to help keep hands neutral throughout an exercise's range of motion: think power clean, clean and jerk, and split jerk.
The Cyclone 100 pulley (shown right) and Ultra sling allow users to hoist their own bodyweight in a rope climb.
Tomorrow, get ready to rumble with RumbleRoller!