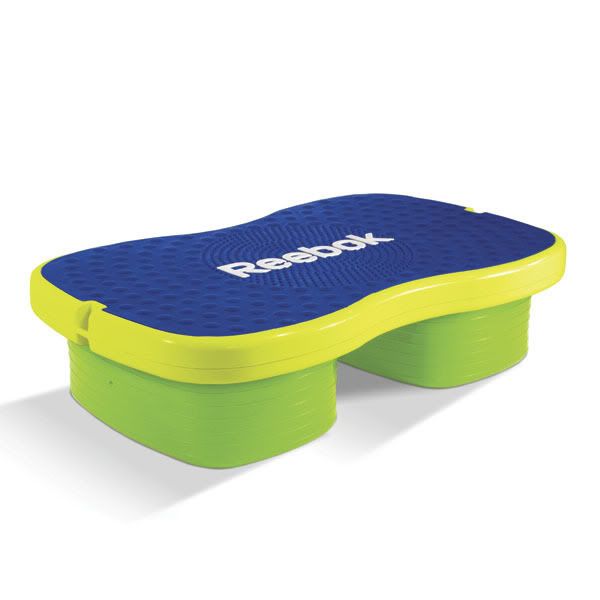 Also new to
Perform Better
's line of accessories is the
Reebok Easy Tone Step
. Group fitness guru Gay Gasper is leading the product launch and hopes to bring more functional training to group fitness. The 25.6"L x 16"W platform sits atop two cushioned chambers, or "pods", that dictate the stability of the apparatus. The pods are located at either end of the platform, and there is a switch between them that controls airflow. It can be set in a locked position to equalize the pods and create greater stability, or it can remain unlocked and set to varying degrees of airflow to create instability. The platform is reversible and can be used with pods in the upward or downward facing position.
Check out this video and see what you think!
Tomorrow is one last look at another Perform Better product!